Where we meet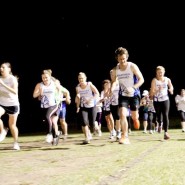 Below is a summary of our weekly runs – meeting places and times.
For further details, please see the Weekly Sessions & Course Maps page.
Monday Night Track (MNT Session)
Our MNT session is held at King George Park, Rozelle each Monday night at 6:30pm (access/parking is via Manning Street). This group does a variety of different interval and speed training sessions.
Cost: Free
Further details – contact Martin Amy martinamy1@gmail.com or 0404 623 257
Tuesday evening run
6.00pm at Croydon Park RSL. Cost: Free
Seymour Street, Croydon Park, just off Georges River Road.
Further details – contact Kerry Bray on either kerry.bray@bigpond.com, 9523 2225 (H) or 9543 0188 (W).
[wpgmappity id="7″]
Thursday Night Track (TNT Session)
Our TNT session is held at Campbell Athletic Field, Canterbury each Thursday night at 6:30pm (entry is via Andrews Ave). This group does a variety of different interval and speed training sessions.
Cost: Free
Further details – contact Martin Amy martinamy1@gmail.com or 0404 623 257
[wpgmappity id="3″]
Saturday morning run
7.20am at Brett Park, Formosa Street, Drummoyne (eastern end). Cost: Free Further details – contact Ali Guerreiro on either secretary@woodstockrunners.org.au or phone 0400 007 046
[wpgmappity id="2″]
Sunday Meeting Place
Sunday runs start at Leichhardt Park Aquatic Centre, Mary Street, Lilyfield. Courses are approximately 15-30km. These longer runs usually lead up to a major marathon (e.g. Canberra, Sydney) and as such do not occur all year round and are not official clubs runs (do not count towards log book awards). For an example of a recent Sundays training program, please have a look at the 2013 Canberra Marathon Training Schedule.
Further details – contact Martin Amy on either martinamy1@gmail.com or 0404 623 257