Rick Collins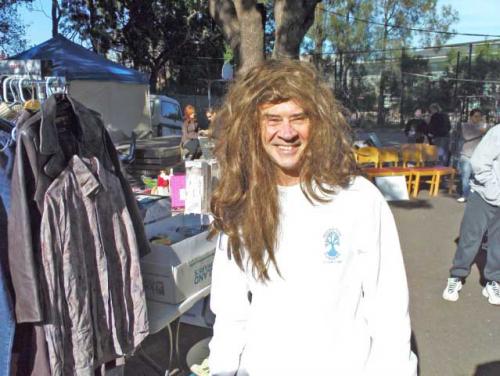 Name: Rick Collins
What is your occupation? I have a small accountancy practice & a babygoods distributing business.
Running age group? 59 to 64
Do you have family? Yes, My wife Novello, 2 sons, 2 daughters & 5 grandchildren.
How long have you been a Woody? About 10 years.
Do you run on Tuesday night/TNT/Saturday morning? Saturday mornings.
Why do you enjoy running? Mainly I enjoy being with all the Woodies & the freedom to run to anywhere we like.
What is your favourite running distance, course, event and why? Canberra Marathon. Have run it 7 times. I like the whole package being a weekend away with good company, a great Pasta Party, a well organised event, Rydges hotel only 2 minutes walk to the start / finish & all the early morning training in a nice part of the year for running.
What has been your running highlights? Many, many times during the very early morning long runs we have solved all the worlds problems, have solved everybody else's problems & had a lot of good laughs along the way. It is also great to start running in the very early hours & as the hours pass watch the whole city wake up around us as we are still running.
Any lowlights (injury etc)? Stopped running for about 3 months about 4 years ago with a knee injury.
What was the last race you went in and how did you go? Canberra Marathon 4:05 & Sydney Half 1:52. Both runs were my second best times for the same tracks.
Anything funny/unusual ever happened to you while you have been out running? A few months ago at Chatswood shopping centre everyone was standing around lost because the up escalator had stopped. In true Woody style I lead the way & ran up the down escalator however misjudged the moving top step & fell flat on my face to the crowd's amusement. After being dragged about half way back down I jumped up & ran very fast up to the top, leapt off & of course, acted like nothing had ever happened.
What other sports/hobbies are you involved in? I swim 3 mornings a week at about 6.30am. I used to do a lot of bike riding before becoming a Woody. Being a Woody doesn't give me any time for a hobby.
Favourite food/beverage? Flat white decaf coffee in a mug with soy milk. I Like most foods especially all the rubbish type foods we have after a very long hard run.
If you could have dinner with anyone who would it be and why? Maybe the Queen in the main palace dining room just to see what she is really like.
Where would your ideal holiday be? Hard question – travelling overseas, staying at a beach resort, travelling the polar regions – can't decide.
Interesting things we may not know about you? I have won a limbo competition. I can eat 4 Big Macs after a long run. Mostly when I run up the down escalators I don't trip over. I can touch my little finger with my second finger on both hands at the same time.
Editor: Thanks for sharing Rick! Now you can stop wondering what's Rick's secret why he looks lots younger than his age!;-)