Rankings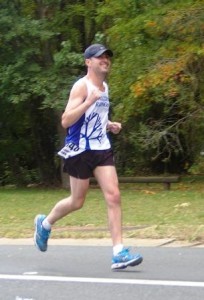 The Rankings now include the Handicap events, check out the attachments below.
Going back to the Club's formation in 1980, each member's best performance for five different distances, whilst being a Woodstock member, has been recorded using the following sources:
Year Books (1983-90)
Fun Run Books (1985-91, and 1996-98)
Newsletters (since late 1994).
Membership Forms (since 2000, for new members)
We have some incomplete periods of Woodstock history – 1980-84 and 1992-94. If you can help fill any part of these gaps (either by Club Newsletters or by individual details), would you please contact Colin Townsend via one of the options shown below.
The distances used are 10km, Handicap, City to Surf, Half Marathon & Marathon, and are attached below.
Where non-Woodstock performances are better than Woodstock ones, these have been recognised in the lists.
Where an event uses more than one set of times (eg. "chip" and "gun" times), we have used whichever time was used for the compilation of official results – this will generally be the "gun" time.
It should be remembered that differences in courses and weather conditions may make it difficult to compare performances.
To all past & present members – if you can correct, update or add to any of the Rankings details, would you please supply the relevant details to Colin Townsend or by phone on 0413 484 053 (M).
[attachments size=medium label=doctitle docid=871,870,869,868,867,865 fields=none titletag="h4″ force_saveas="1″ logged_users="0″]