Log Book Halfway Point
For all new members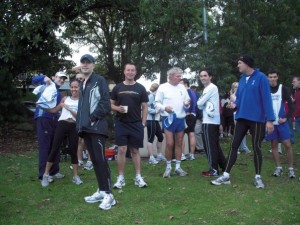 and for those who may not realise, whenever you rock up at a Tuesday, Thursday or Saturday, or at any Woodstock organised event, an attendance record is kept and how ever long the event is. These are then continually added into a logbook which runs from October to October each year with awards at the Xmas Party for those who rack up the most km's. So to add a bit of spice as we head into the heart of the racing calendar, we thought it would be good fun to post the current state of play at roughly the halfway point in the year logbook!
So for your viewing edification attached is the current log of runners. Question many of you may ask is "i didn't know that runner clocked- up so many km's ?"
Not of course being competitive, but Bren can you go Holiday?
Thanks to those who continually provide stats to Ray and thanks to Ray for giving me the data, legend!