Kim Cayzer
Name: Kim Cayzer
What is your occupation? Speech Pathologist
Running age group? Under 25-29! (for only 1 more year)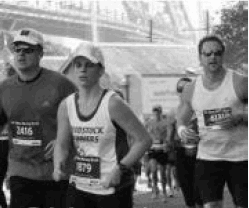 Do you have family? Yep, husband Stuart, Ethan (3 years), Alyssa (6 months)
How long have you been a Woody? 3 years
Do you run on Tuesday night/TNT/Saturday morning? Used to be a regular Saturday runner and odd Tues/thurs night but now I only make guest appearances.
Why do you enjoy running? It's relaxing and I solve all my problems
What is your favourite running distance/course/event and why? SMH ½ marathon. I love the crowd which is not too big and not too small and I always seem to do an ok time.
What has been your running highlight? My first ½ marathon in Qatar with the Air Force at 9pm in 35deg heat. I managed to do a sub 2hr having only ever run 10km before. I swear I nearly died and I vowed never to run a ½ mara again! Except now I have done 10.
Any low lights (injury etc)? I did a 16km run one Sunday and felt very average only to find out the next day I had viral meningitis. That kept me sidelined for about 2 months.
What was the last race you went in and how did you go? City2Surf and I ran 78mins – not too bad for 4 months post birth.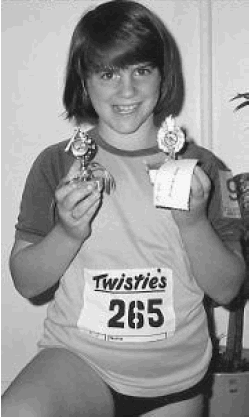 Anything funny/unusual ever happened to you while you have been out running? I was running early one Sunday around Kings Cross and had a bunch of intoxicated guys run behind me singing 'I see you baby – shaking that ass' for about 200m until they came to the last strip club.
What other sports/hobbies are you involved in? Orienteering and now considering mountain biking in the mountain biking capital of Oz!
Favourite food/beverage? Jelly (not sure if that can be classed as a food) and coffee (not together though).
If you could have dinner with anyone who would it be and why? Ghandi. The first historical figure I thought was pretty inspirational.
Where would your ideal holiday be? Any where in South America.
Favourite running shoe/Gadget? Why? My Garmin – it brings out my competitive edge.
Interesting things we may not know about you? Ummmm I speak Spanish.