Eddie McLean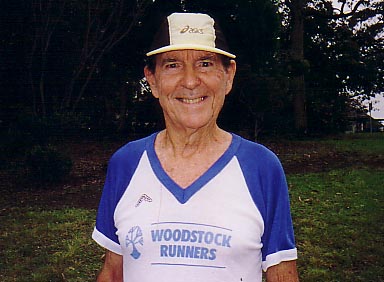 EDDIE THE CHAMPION
Eddie McLean blitzed the field recently at the Alice Springs Masters by coming first outright in his age group for:
• the 800 metres
• the 1.5K
• the 3K
• the mile
• the 6K and
• the 10K.
Everyone knew Eddie was there and probably trembled when they saw him lining up against them at the starting line.
Congratulations Eddie, well done.
Written by Rick Collins 30/11/04